Christmas Tree Kindly Donated by Pines & Needles.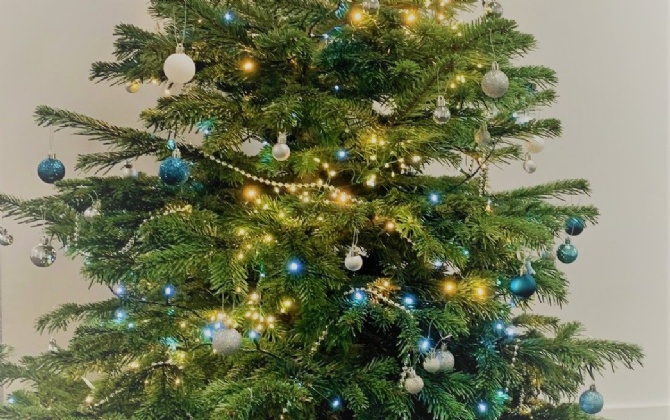 Pines and Needles has kindly donated a Christmas tree to school this year
Pines and Needles are the same company (then branded as the Christmas Forest) that gave the school a Christmas tree in each of the last two years. They ask in return that we tell you about them and where they are located.
If you do decide to shop with them, they are offering a 10% discount to parents and staff: the discount code is CAPELLA10.
The nearest store to school is further in along the A316 at Pools on the Park, Old Deer Park, Richmond, TW9 2SF (phone: 020 3953 8794). It is open from 8am to 10pm every day until 24 December.
There are also pop-up stores in Richmond Park and Kingston, and all around London: see https://www.pinesandneedles.com/pages/real-christmas-tree-stores-london.
Each year they support a couple of charities and this year one of them is the Earth Restoration Service which aims to plant 50,000 trees and enough flowers to attract 20 million insects across 1,000 sites in the UK by 2030, and it gets children to look after the saplings until the saplings are strong enough to be planted out